Branded Residences benefit Vietnam market and customers
As the world's leading luxury real estate segment, Branded Residences is developing in 21 countries with more than 60 projects. Branded Residences are luxurious products, following strict quality standards, design and service.
A representative of Cen Invest said, "With 20 years of experience, Cen Invest has witnessed the change and growth through each stage. In this segment, Cen Invest realizes that Vietnam's real estate market has a lot of potential to keep up with the world market. To provide a product line with international brands, Cen Invest chooses to cooperate with Best Western - Top 10 hotel groups in the world to develop the BMG branded residences in Hanoi".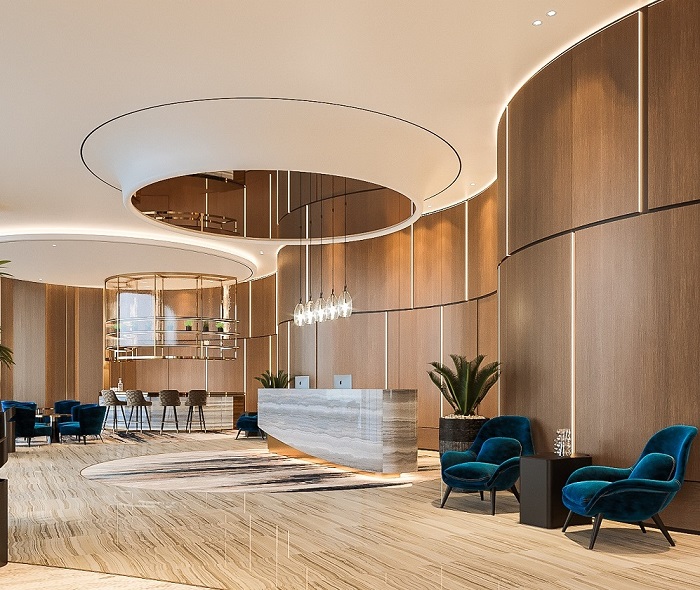 BMG Hanoi offers a world-class experience to customers in the Hanoi market.
BMG Hanoi is a high-class branded residences project in the complex spanning more than 4 hectares at 93 Duc Giang, Duc Giang ward, Long Bien district, Hanoi. After put into operation, BMG Hanoi joins Best Western's branded residences. "Future customers of BMG Hanoi will become global citizens of the world's leading hotel management brand," representative of Cen Invest added.
Cen Invest expects BMG Hanoi branded residences to bring quality and real estate value. BMG Hanoi creates a global community in the heart of the capital.
BMG Hanoi – Luxury living with American standards
In a prime location, near Red River and Duong River, from BMG Hanoi, it takes only 10 minutes to get to the Old Quarter, 10-20 minutes to the industrial cities of Bac Ninh - Bac Giang - Thai Nguyen and only 20 minutes to Noi Bai International Airport.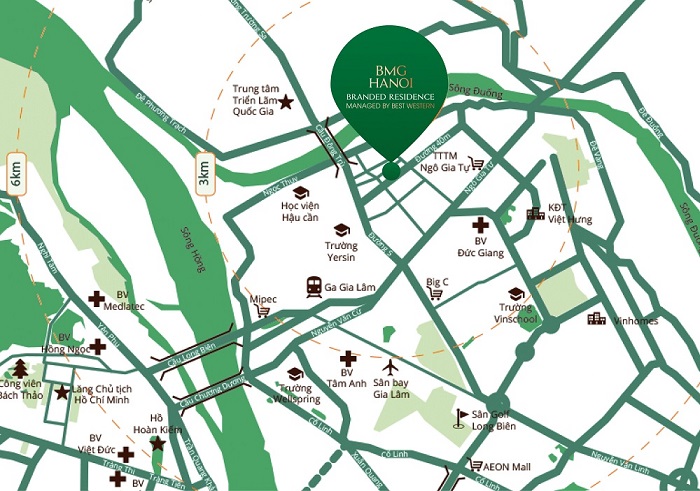 Convenient transportation from BMG Hanoi
Each branded residences managed by Best Western is the "ambassador" to spread and affirm the Best Western brand in Hanoi and Vietnam. BMG Hanoi is managed and operated according to international standards.
The water source in BMG Hanoi is guaranteed according to WHO standards for health. The ventilation system complies with US NFPA standards. Meanwhile, the electrical system follows IEC electrical standards - International Electrotechnical Commission, and more.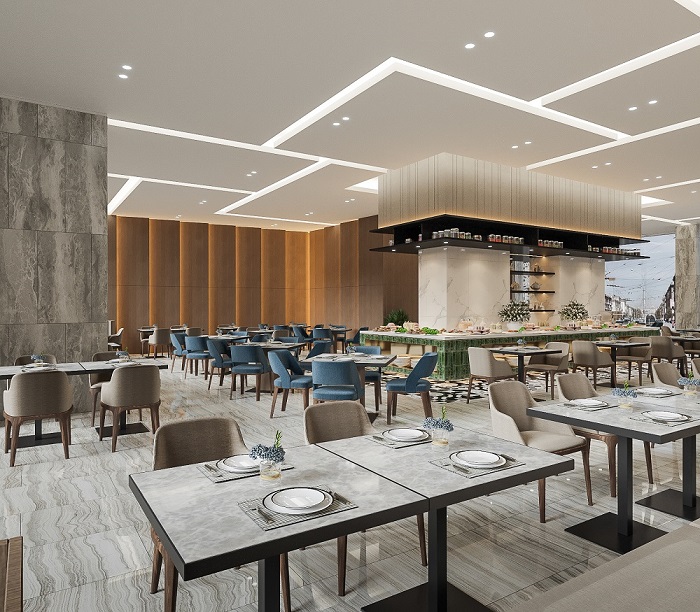 Luxury restaurant in the lobby on the first floor to serve European and Asian dishes.
5-star luxury lifestyle including meeting lounge, cigar lounge, sky pool, 3D golf room, etc. is always ready to serve future customers. Residing at BMG Hanoi, customers will own all the services of international 5-star hotel standards that seem only available at hotels and resorts such as housekeeping, private secretary, just to name a few.
Future residents of BMG Hanoi will enjoy the world's most high-class service; experience a life "beyond all expectations". Best Western's business philosophy is always to provide services that exceed customer expectations.