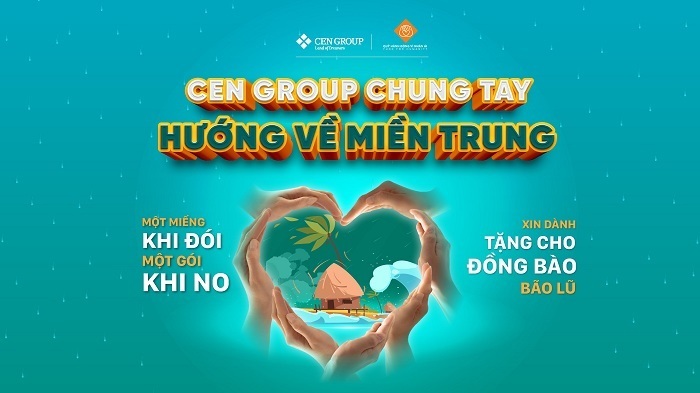 Cen Group launched "CEN GROUP JOINS HANDS TO SUPPORT CENTRAL VIETNAM"
Days of severe flooding in the central provinces has caused great damage. Cen Group employees donated and supported flood victims.
As of October 27, 2020, Cen Group's Fund for Humanity has received VND 791,650,078. In which, VND 500 million is from Cen Group, the Group's employees donated VND 286,650,078, the remaining is from other sponsors.
This is an annual charity activity of Fund for Humanity since its establishment to help disadvantaged cases all over the country.
Happiness through giving ...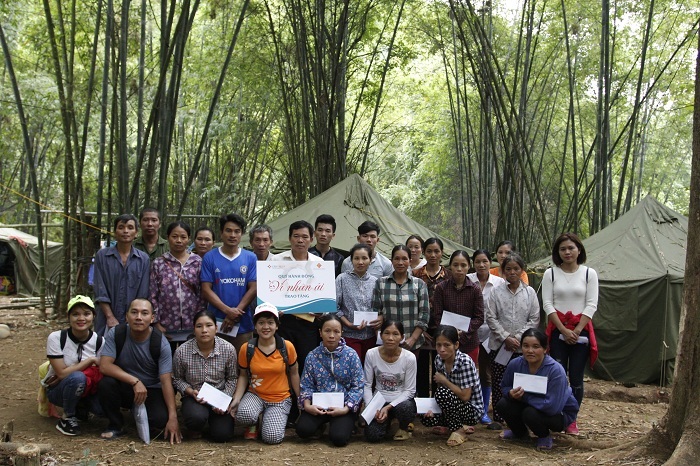 Cen Group's Fund for Humanity charity team paid a visit to Hoa Binh to support flood victims in 2016.
In October 2016, Quang Binh was the most damaged province when local roads were flooded at many sections. North–South railway, road through Highway 1 and Ho Chi Minh road were paralyzed. Cen Group's Fund for Humanity provided basic necessities and cash to help people in need.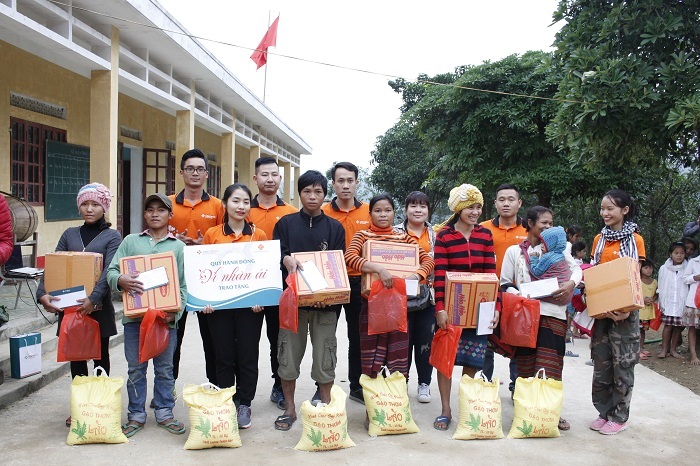 Cen Group's Fund for Humanity donated to flood victims in Quang Binh 2017.
In September 2017, the flooding triggered by the Doksuri storm that swept through the central region of Vietnam 10 days ago continued to isolate a community in a remote area of Quang Binh Province.
Cen Group's Fund for Humanity visited Trong Hoa commune, Minh Hoa district, Quang Binh province to present gifts to 75 households including rice, instant noodles, clothes and cash.
In August 2018, villages and hamlets in Chuong My were still flooded. Over 840 households in Nam Phuong Tien commune of Hanoi's Chuong My district, Hanoi, are isolated due to floods, despite water levels receding. Representatives of the Fund for Humanity was present promptly to help them overcome difficulties.
Love grows by sharing.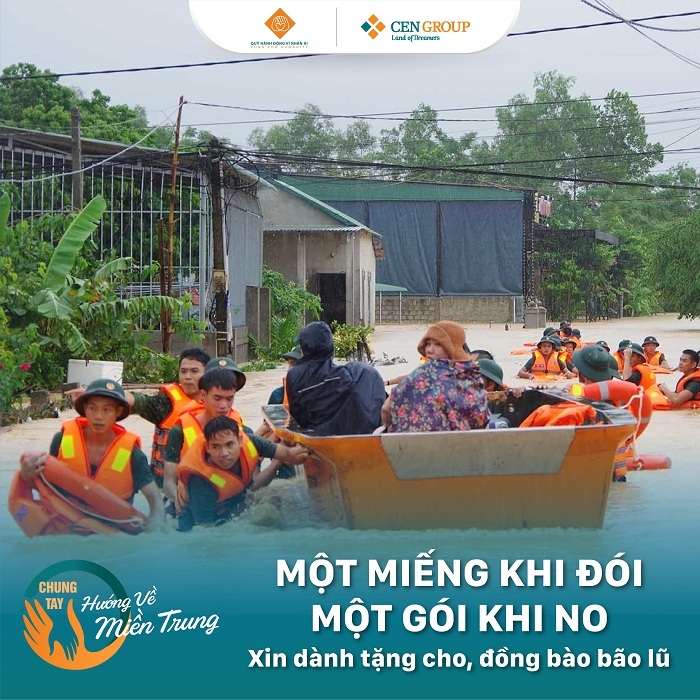 Our contributions are meaningful to flood victims.
Natural disasters, storms and floods are inevitable natural phenomena. Every year, dozens of storms cause serious damage, especially in the central provinces. "When a horse is sick , the whole stable refuses grass". Cen Group's Fund for Humanity calls for support for millions of people in central Vietnam. We solicit help from every person and every section of the community, and try to find the quickest way to help those in need.
The Fund will update information on charity activities "Towards the Central Vietnam" on the Facebook fan page: https://www.facebook.com/QuyhanhdongViNhanAi
Cen Group's Fund for Humanity would like to thank all donors and sponsors for joining hands with the Fund.
For donation and contributions, please transfer to bank account of Cen Group Deputy Manager of Accounting Department:
Tran Thi Tuyet Mai
Account number: 19120643363689
Bank: Techcombank - Hanoi branch
Content: … CK ung ho